Wind Cave National Monument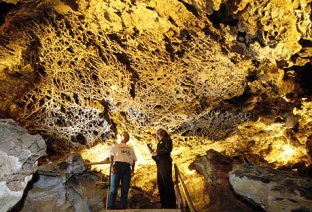 One of the nation's oldest national parks, Wind Caves became part of the park system in 1903.
The park began with the cave and some surface land, expanding in later years to the present 28,000 acres (11,200 ha) above ground.
Today, Wind Cave National Park actuallly houses two worlds: the terrain and wildlife of the surface, and the hidden labyrinth beneath the surface, a 73 mile (117km) maze of rare and unusual boxwork, frostwork, and popcorn formations.